Richmond, BC
Ombrae Studios has developed new product design capabilities for the architectural industry.
The Ombrae System facade technology has been augmented with the capacity to integrate flat sheet machine punching into its tool kit.
Based on Ombrae Studios' already robust 3D pixel manufacturing design software, the system has been expanded to allow for any design to be developed in 2D custom perforations as well.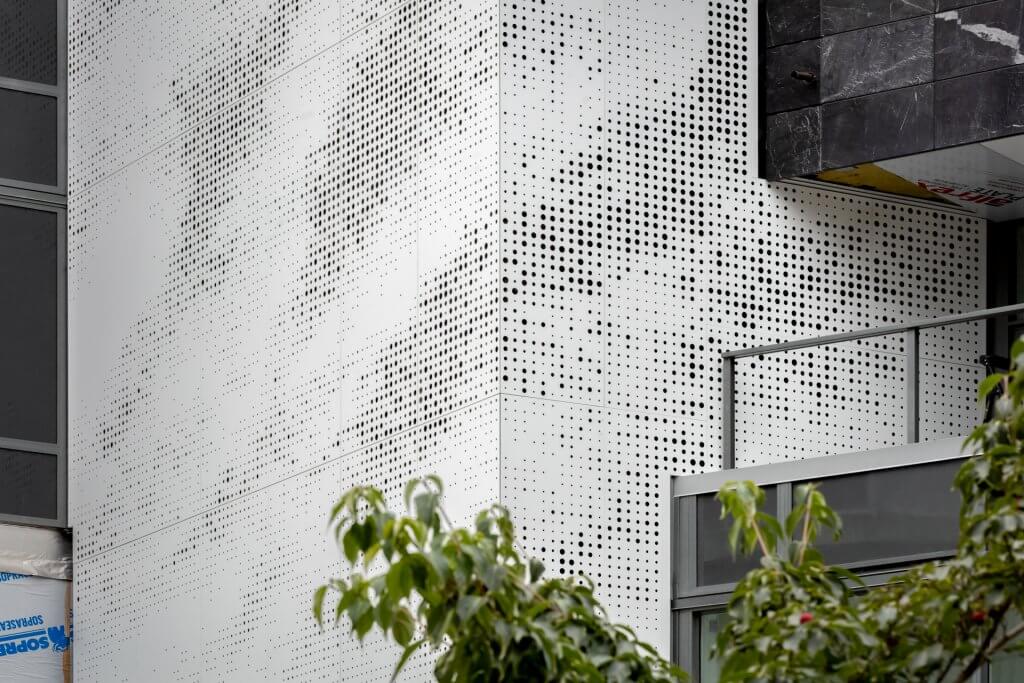 This advancement has recently been proven out in a collaboration with Ombrae Studios and our key manufacturing partners at Keith Panel Systems, on a large-scale project in Richmond.

The first feature wall at Concord Galleria in north Richmond has just been completed. This installation will be followed by three more feature walls on the adjacent towers. Once complete, the Galleria development will create what amounts to "Ombrae Corners": Ombrae Studios and KPS have now completed four major projects in this growing area of the City of Richmond. In the coming year, there will be an additional Ombrae 3D facade at the new Capstan Community Centre, bringing the total number to three Ombrae projects, and five elevations of customer perforated panel, at Ombrae Corners.